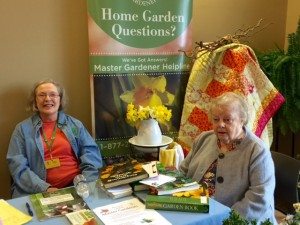 Time and Location: Community events around Athens and Limestone County.
Goal: Assist the public with their gardening questions
What we do: Master Gardeners support community events such as the Athens Limestone Home and Garden Show. We answer people's questions about gardening and help them find the information they need from ACES resources. We also spread the word about the Alabama Master Gardener program.
How you can help: Be available to represent Master Gardeners at community events.
How this Project benefits the Community: Educate and assist the community with gardening information.