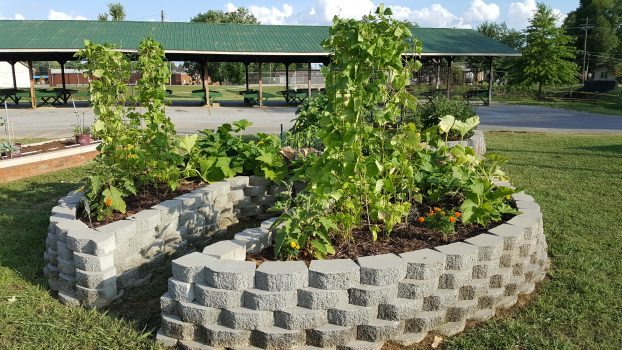 Keyhole vegetable garden at Athens Farmers Market.
Time: The growing season, spring through fall each year.
Location: Athens Farmers Market, 409 W Green Street in Athens.
Goal: To add interest to the Farmers Market and raise vegetables for LCCI.
About the Project: Keep Athens Limestone Beautiful (KALB) volunteers built the raised beds at the Farmers Market. In 2016, three LCMG master gardeners and interns assumed responsibility for the two keyhole raised beds.
How you can help: Help with planting, weeding, mulching and watering.