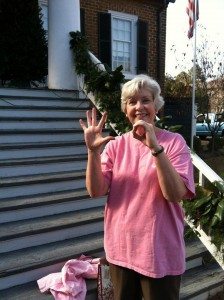 Intern Master Gardener volunteers participate in the minimum 40 hours of Extension training and the 50 hours of initial volunteer service.
Certified Master Gardener volunteers have passed the tests taken during class and completed the 50-hour volunteer service commitment.
MG interns and members will use the online service report system provided by the Extension Service to track volunteer hours.  New users may create a service record account by clicking on the following link:
https://ssl.acesag.auburn.edu/mgmanager/login/
Fill out the information, creating a username and password, the MGCODE can be obtained from your MG Coordinator.