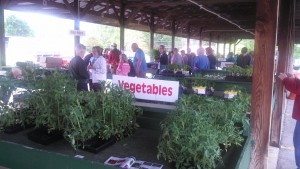 Time: Our plant sales are scheduled for April and October. The sales begin at 8:00 A.M. and lasts until sold out.
Location: The LCMG Greenhouse located behind Athens Middle School at Highway 31 and Hobbs Street.
Goal: To raise the funds needed to support our many projects and provide the community an opportunity to obtain healthy plants adapted to the local area.
What we do at the Plant Sale: We grow many of the plants in our greenhouse and MGs offer plants from dividing their our plants either in the fall or early spring. Other plants are donated by several local nurseries and businesses. We also assist anyone who has plants to donate but may need help digging and transporting them.
How you can help: Divide and donate plants from your yard or greenhouse. Be available to help others dig up donated plants. Be there for the sale to help carry and load plants.
How this Project benefits the Community: We offer quality plants along with advice on planting and care.