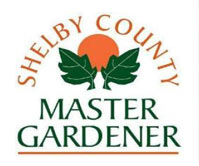 Shelby County Master Gardener Volunteers are…
Motivated – to share their knowledge and expertise.
Accessible – to other Master Gardeners, horticulture and Extension professionals, and the public.
Service-oriented – to enhance their communities and the environment.
Trained – by Cooperative Extension in current horticultural practices.
Excited – about meeting other people who enjoy gardening.
Research ambassadors – who provide cutting-edge horticultural information to consumers.

VOLUNTEERS NEEDED
Kim Joiner is District Administrative Coordinator at the Shelby County Soil & Water Conservation District. Kim is seeking volunteers to work at the Water Festival, a program to educate 4th graders in Shelby County. They teach about water filtration, aquifers, and the water cycle. It is two days, December 14th, and 15th at the University of Montevallo. A volunteer form may be obtained by contacting Kim at 205-365-4643. She is also looking for volunteers to work the raised beds located at the Extension Office in Columbiana.