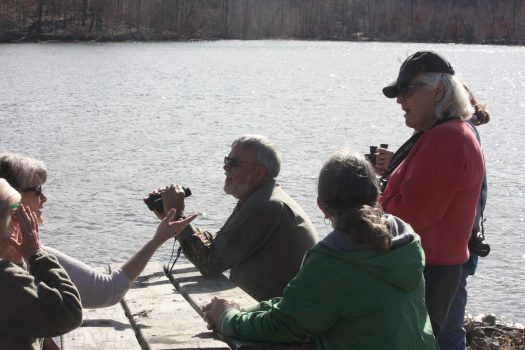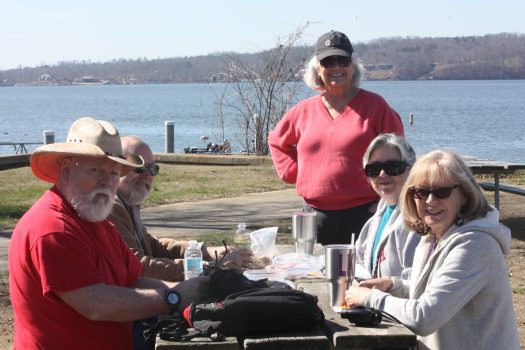 The March Blount County Master Gardeners meeting will be the first Tuesday of the month March 7th at 6 PM in the Frank Green Building in Oneonta.  The meeting will a potluck dinner followed by our guest speaker.  This will be our first night meeting of the year and looking forward to having a great meal and educational opportunity.
The day meetings were well attended but many of us still work and were not able to attend those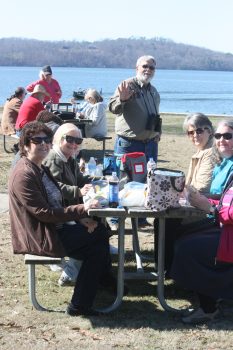 meeting.  The expressions of people I talked with they really liked the day meeting in January and February since it gets so day early during those months and many do not like to leave home in the dark to go to the meeting. Thanks to Dan Porch for presenting a great program of Wildflowers of Blount County and just look around and you can see and appreciate the abundance of wildflowers that we have.
The Rapture Trip led by Dan Porch was very exciting even though the young eagles had left the nesting site it was still great to see the eagles and the vast array of other birds that we saw during the day.  If you were keeping up the bird count for the Great Backyard Bird Count you came out with a large listing of both water and land birds.  We shared lunch at Guntersville State Park and it is always great to get together with a bunch of master gardeners and friends anytime.
The plant sale will be coming in late April so hopefully you have seeds started or plants identified that we will have for the Master Gardener Plant sale that will be held at the Oneonta Agr-Plex.  More details to come and we will need assistance in setting up for the sale of Friday and during the sale on Saturday.  Come on Friday and work and beat the rush on the good plants.  That is a benefit for being a Master Gardeners.