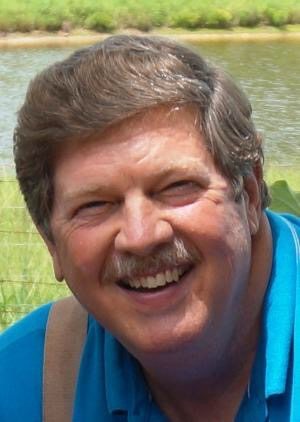 Don was  in the 2015 MG Class and he recently received his Master Gardener certification. He has been a big help in developing the new CCMGA Demonstration Garden.
After 17 years at the Alabama Forestry Commission and 18 years at the Alabama Department of Conservation and Natural Resources, he retired as the State Parks Forester in 2014.
He lives in the Verbena countryside on 80 acres of family woodland and pastures.  One of his favorite places is a stand of scattered mature oak and hickory trees on the top of a hill. He says he can always find a breeze and a pleasant 360 degree view of the property from there. He has plans to build a house and workshop near that location.
Don has had a love of gardening most of his adult life. His mother has been a great influence on him by the way she makes her home and landscape welcoming. He says he also paid attention to other private and public landscapes and incorporated some of those ideas into his own space. He especially likes to experiment with new ideas and improve on old ones to make the landscape flow in connection with a home, other structures and the terrain.
Don moved around a lot in his career, pursuing promotions, and has always tried to improve the landscape at every residence.  He created a couple of vegetable gardens that incorporated raised beds and companion flowers.  One of his fondest memories was going into the vegetable garden early in the morning with his two young daughters. There they feasted on fresh silver queen corn and okra right off the stalk for breakfast.
The best work anyone can find is something they love to do. Don loved the forestry, wildlife management and outdoor recreation projects he "had to do." This included travel to and within state parks, other state-owned forest lands, Forever Wild tracts and private lands; as well as brief fire campaign assignments to National Forests, Parks and an Apache Reservation out West. Since his retirement, he likes occasional day trips to change his routine and scenery.  You might spot him at a restaurant, movie theater, attraction or special event.  He would like to add new hobbies that would improve physical fitness: square dancing, fossil hunting, woodworking and carving or perhaps return to making reproductions of Alabama artifacts.
I have always wondered at his knowledge of rocks in the Chilton area and now I know why he has this information.   He used to visit the Alabama Department  of Archives and History and other museums around the state to study interesting and attractive Indian artifacts. Then he would use state geologic maps to find original flint, soapstone and greenstone to reproduce stone arrowheads, bowls, pipes and axes. He would then sell pieces through Moundville Archeological Park, Fort Toulouse, the State Capitol gift shop and the Porch Band of the Creek Indians.
Don's favorite words to live by are: Trust in God, Love your Family and Treat Everyone with Respect.
When asked, "What is your favorite thing about CCMGA? Don replied, "I love the fellowship of being around good people who are interested in at least one thing that I enjoy: landscaping and gardening. "
By Sondra Henley