The March 22nd MG class was held in the educational building at Petals from the Past. The morning class was presented by Dr. Jim Jacobi on Plant Diseases. Dr. Jacobi is an Alabama Cooperative Extension System Specialist at the C. Beaty Hanna Horticulture and Environmental Center at the Botanical Gardens in Birmingham. The afternoon class was presented by Dr. Sue Webb on Native Plants. Dr. Webb is also a member of the Chilton County Master Gardener Association.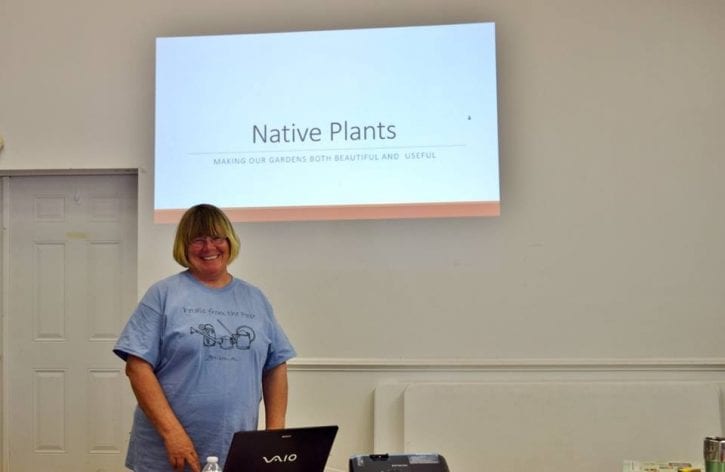 The March 15th MG class covered Home Lawns and Weed Management and was taught by Chilton County native, Taylor Boozer Hatchett of Boozer Farms. Taylor previously worked with the Alabama Cooperative Extension System in Home Grounds, Gardens, and Home Pests. The members enjoyed the class and said they learned lots about their yards and lawns and how to care for them.
Our MG class for March 8th was "Basic Botany" taught by Dr. Dan Jones. Very informative class! Thanks, Dr. Jones.