Octogenarian:  Someone in his or her eighties, or in other words, between 80 and 89 years of age.
Now that is a big word, and one that we don't use in our every day speech, but a person that has lived for such a wonderful length of time deserves to have a special word to describe them.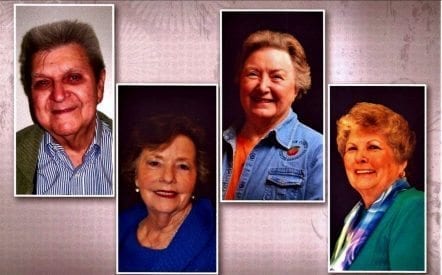 The Chilton County Master Gardeners Association is blessed to have four members that are Octogenarians.  And along with this descriptive word comes a bonus of having a Lifetime Membership in CCMGA.
E.C. Lewis was one of the founding members of the Association and joined in 1999.  Lindy Helton became a member in 2000, Charlotte Word in 2004 and Margaret Goolsby joined in 2006.
The Association wishes to congratulate E.C. Lewis, Lindy Helton, Charlotte Word and Margaret Goolsby for attaining the title of Octogenarian.  All the rest of us hope that one day we get to have this special title by our names! By Pat Farmer and Audrey Giles