Our speaker at our February meeting was Karen Mitchell, a Jefferson County Master Gardener. Karen's program was "Got Sun, Grow Food…Growing Where Sun & Space Permit" She talked about container gardening and all the advantages it provides, different types of containers, and about drainage and portability of the containers.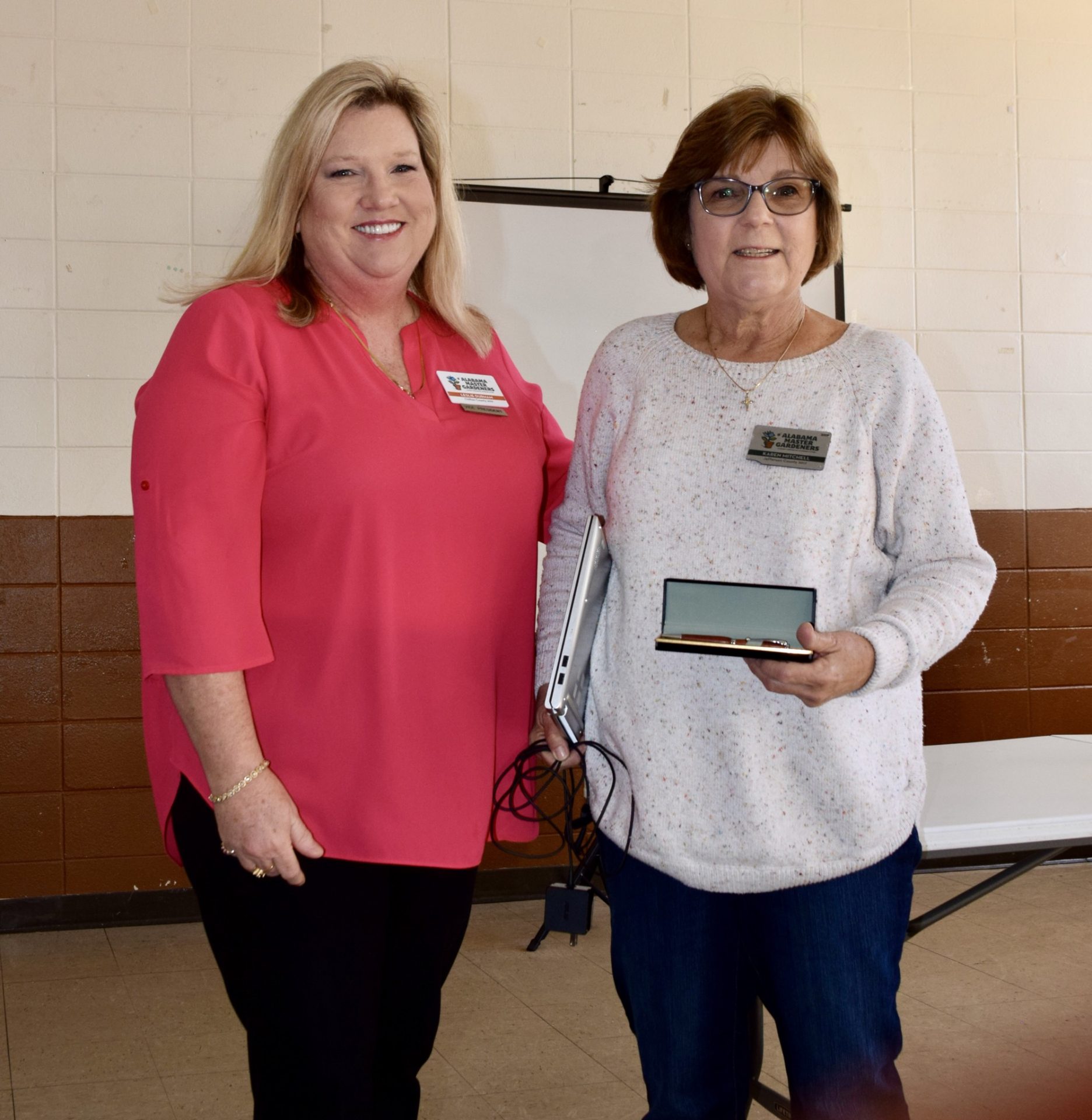 February is traditionally the month of our Awards Program.
President Jerry Farmer and V. President Leslie Durham presented the awards as follows:
Helpline Hours Recognition:
Silver Pins (4+ days): Lanell Baker, Lynne May, Kerry Rush
Bronze Pins (3 days): Sally Moore, Susan Parkerson
Chairman Pin: Hugh Nichols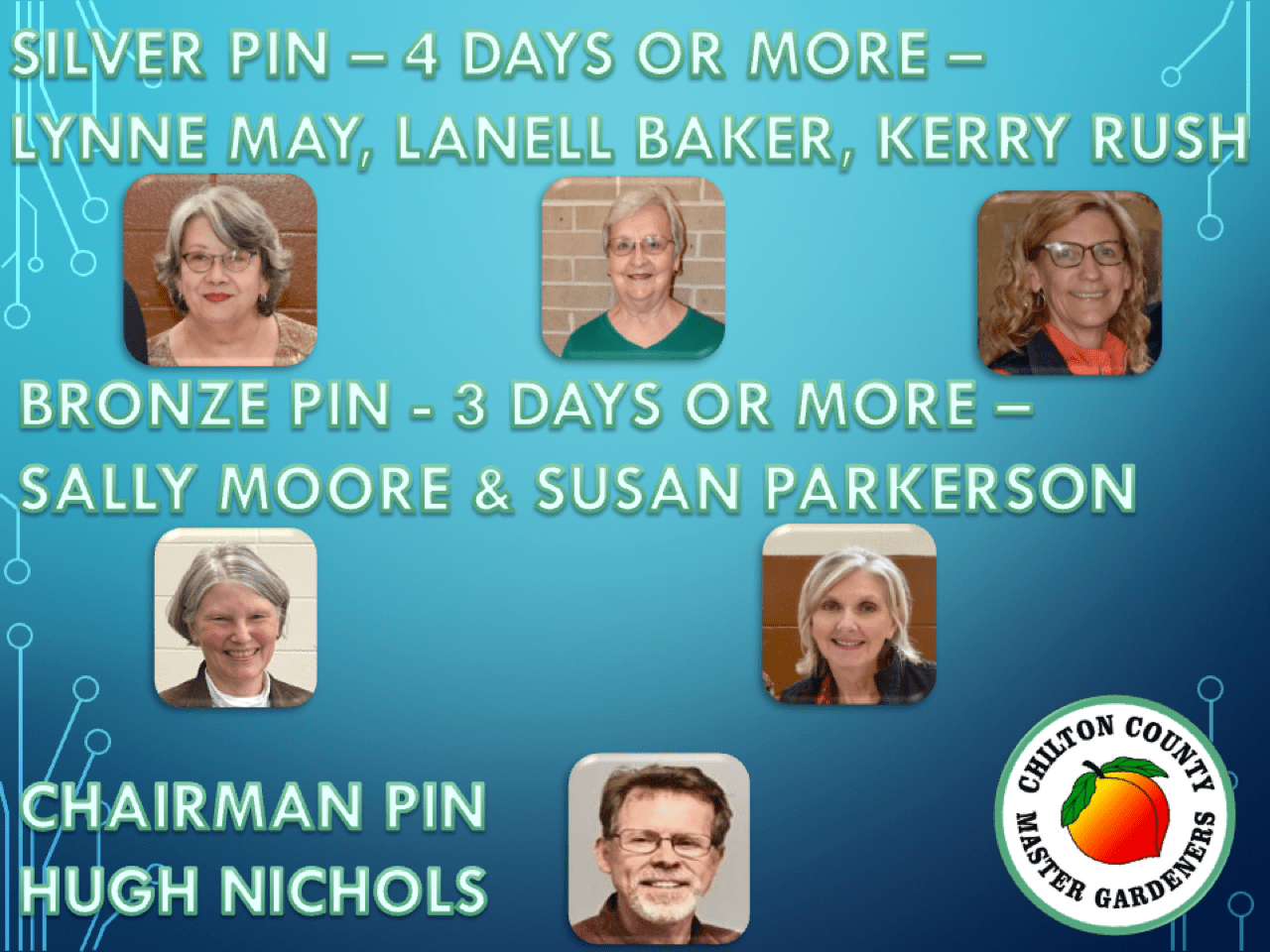 Top Volunteer Hours Award:
Ron Herbster (184.5 hrs), Lanell Baker (187 hrs), Harriet Jackson (575 hrs)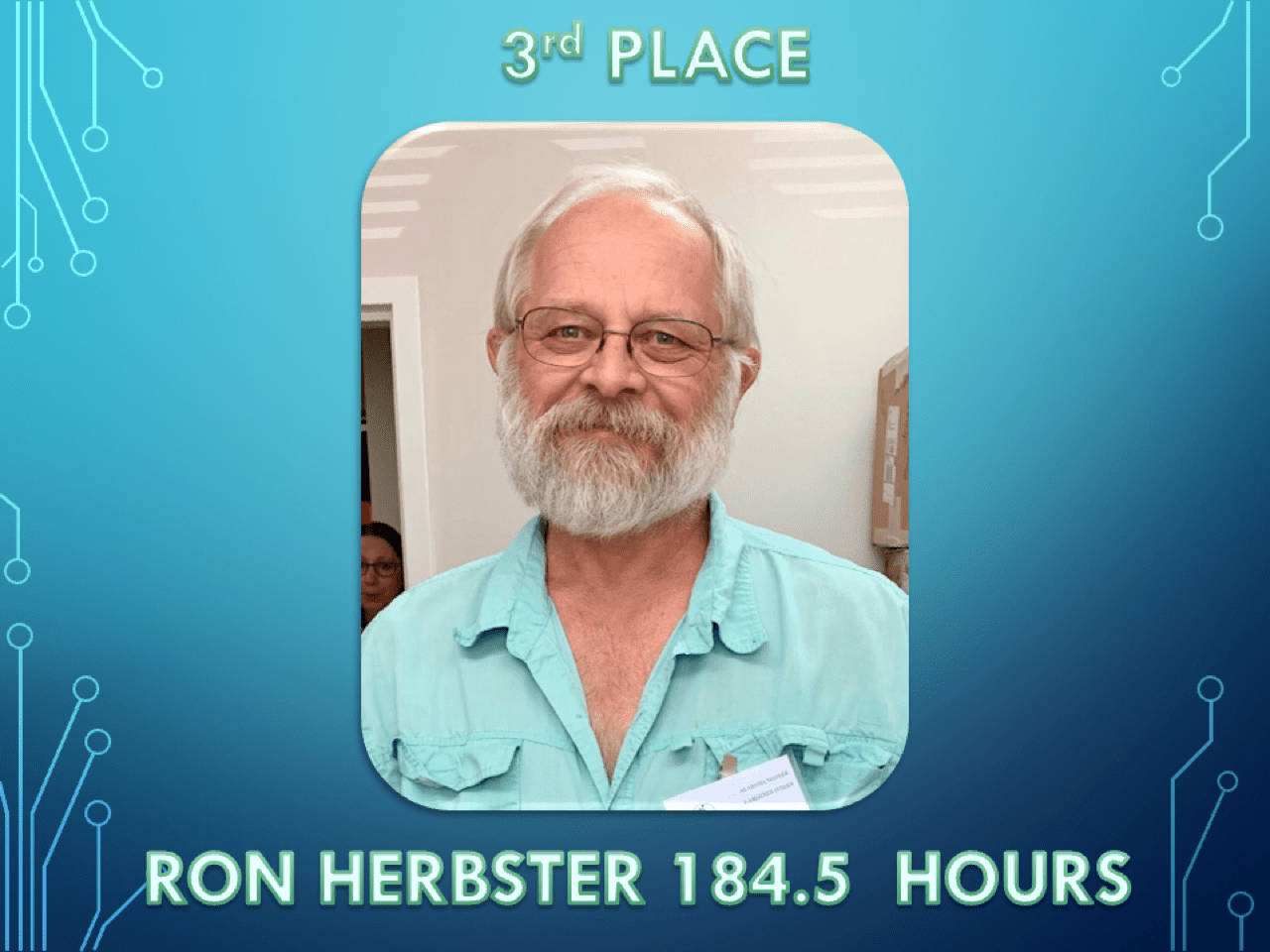 Top CEU Award: Lyn Webb (84 hrs)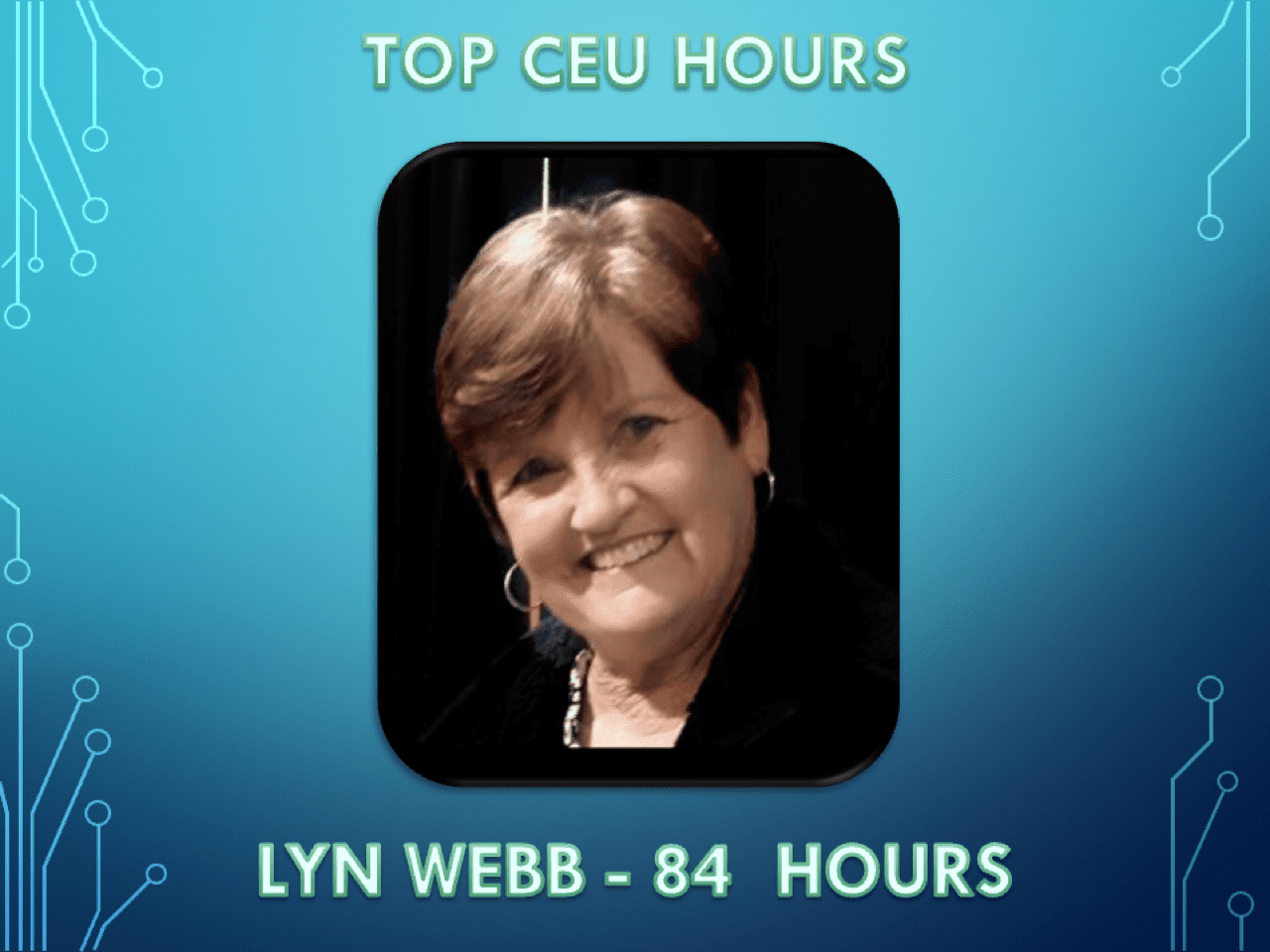 Top Volunteer Intern Hours Award: Hugh Nichols (204.5 hrs)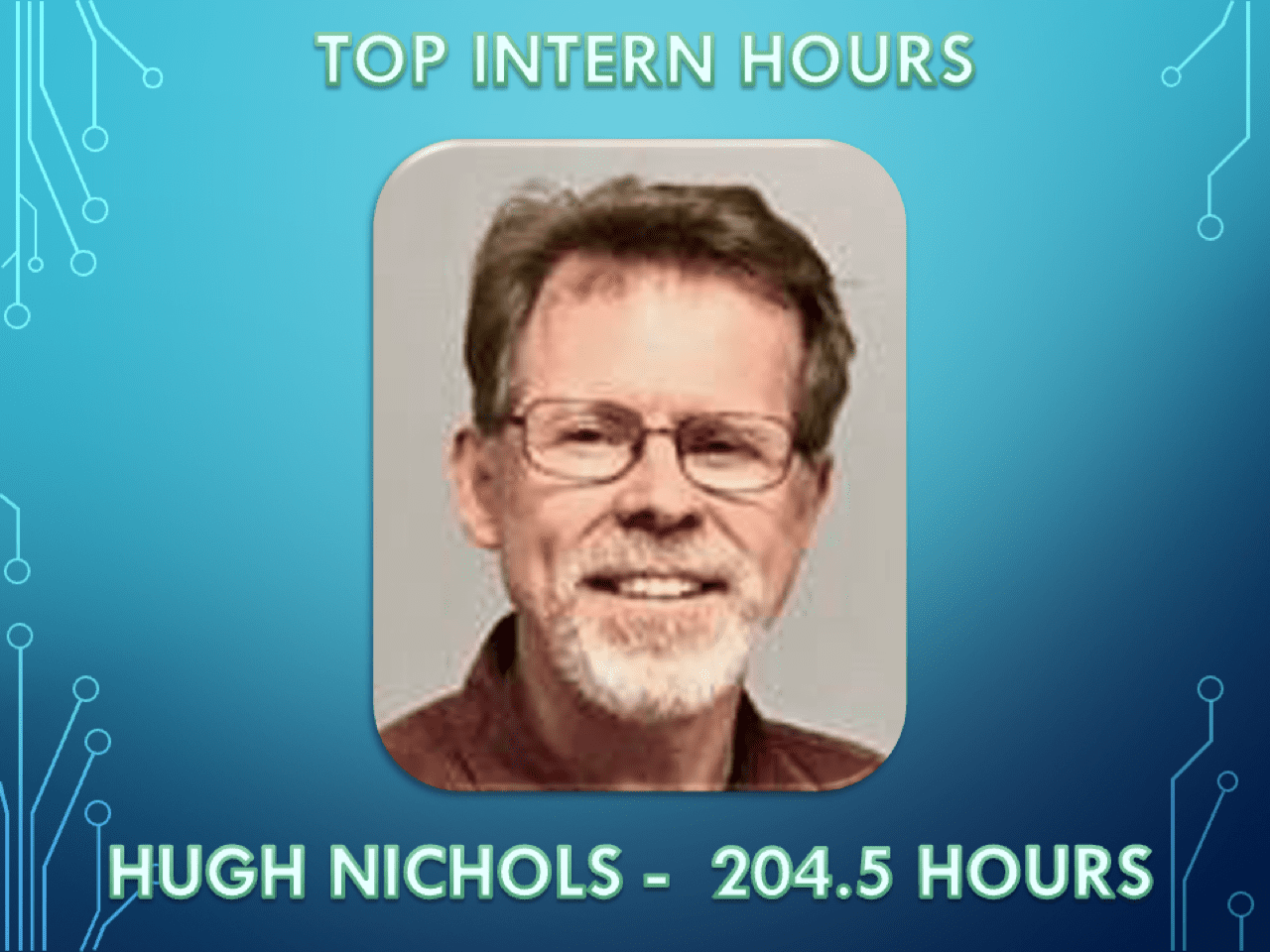 Lifetime Volunteer Hours:
Bronze Star (100-299 hrs): Victoria Brady, Chip Durham, Leslie Durham, Lynne May, Hugh Nichols, Kerry Rush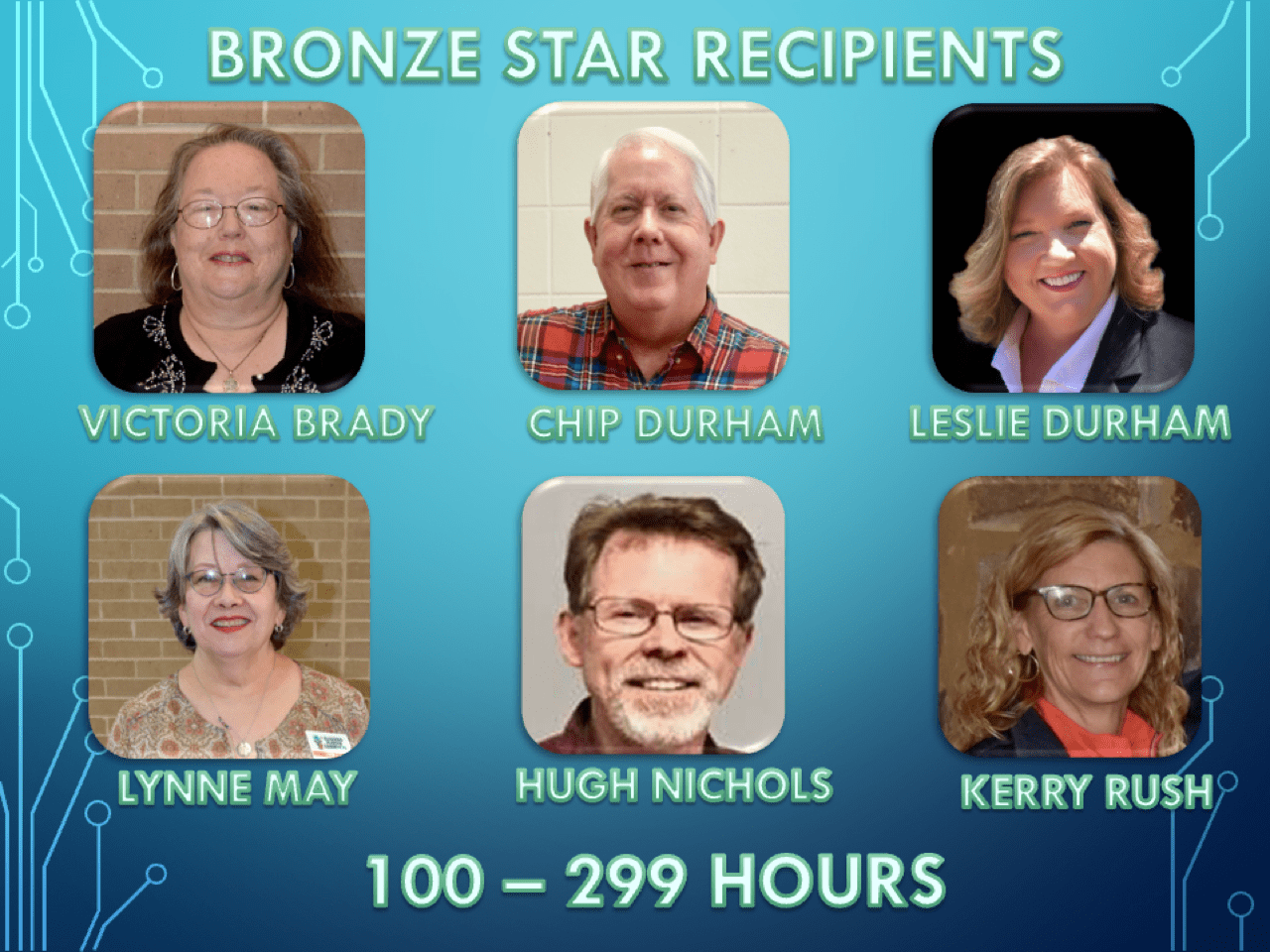 Silver Star (300-499 hrs): Cheryl Herbster, Ron Herbster, Ruby Moberg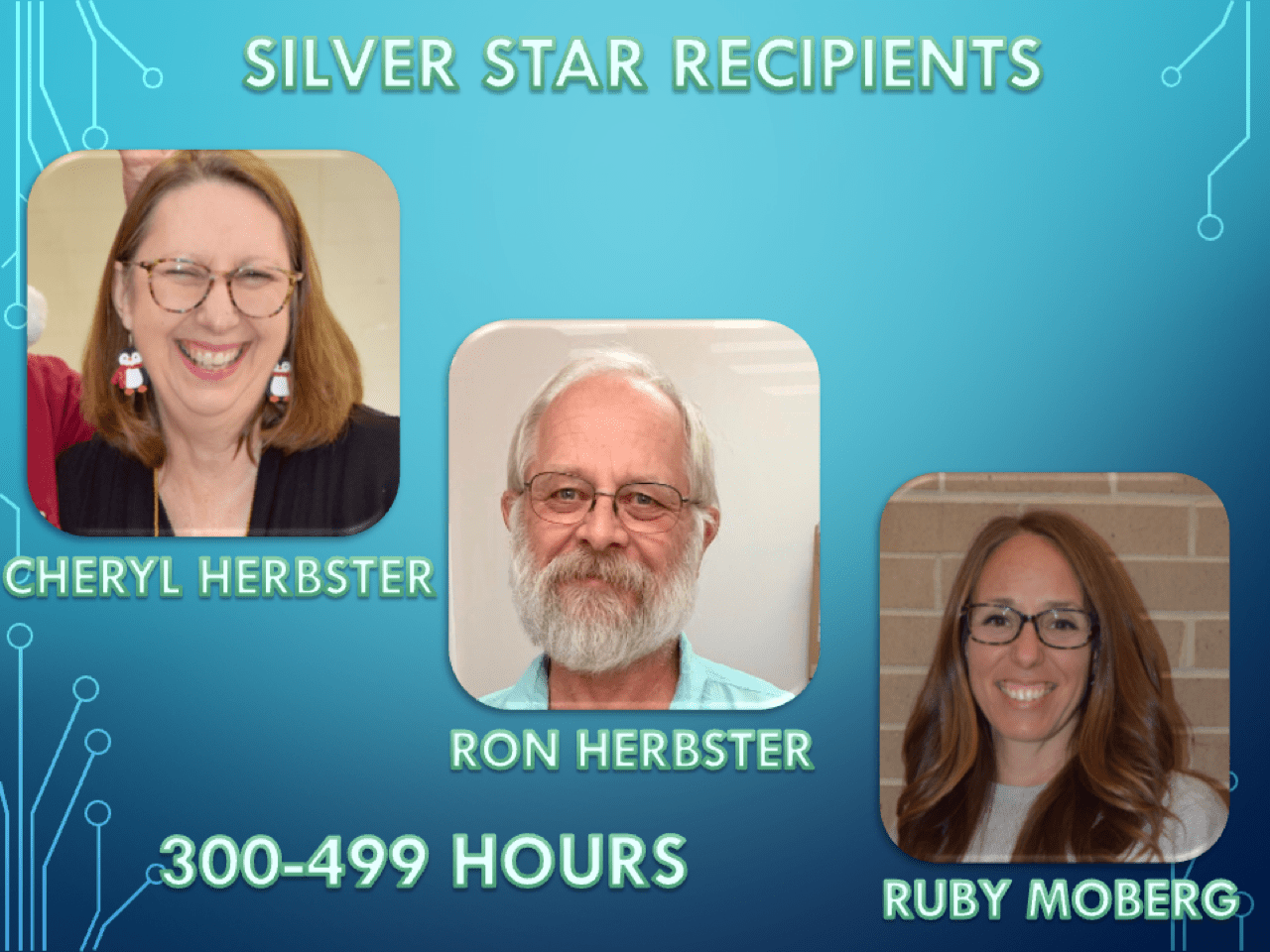 Gold Star (500-999 hrs): Gail Brooks, Skip Coulter, Betsy Smith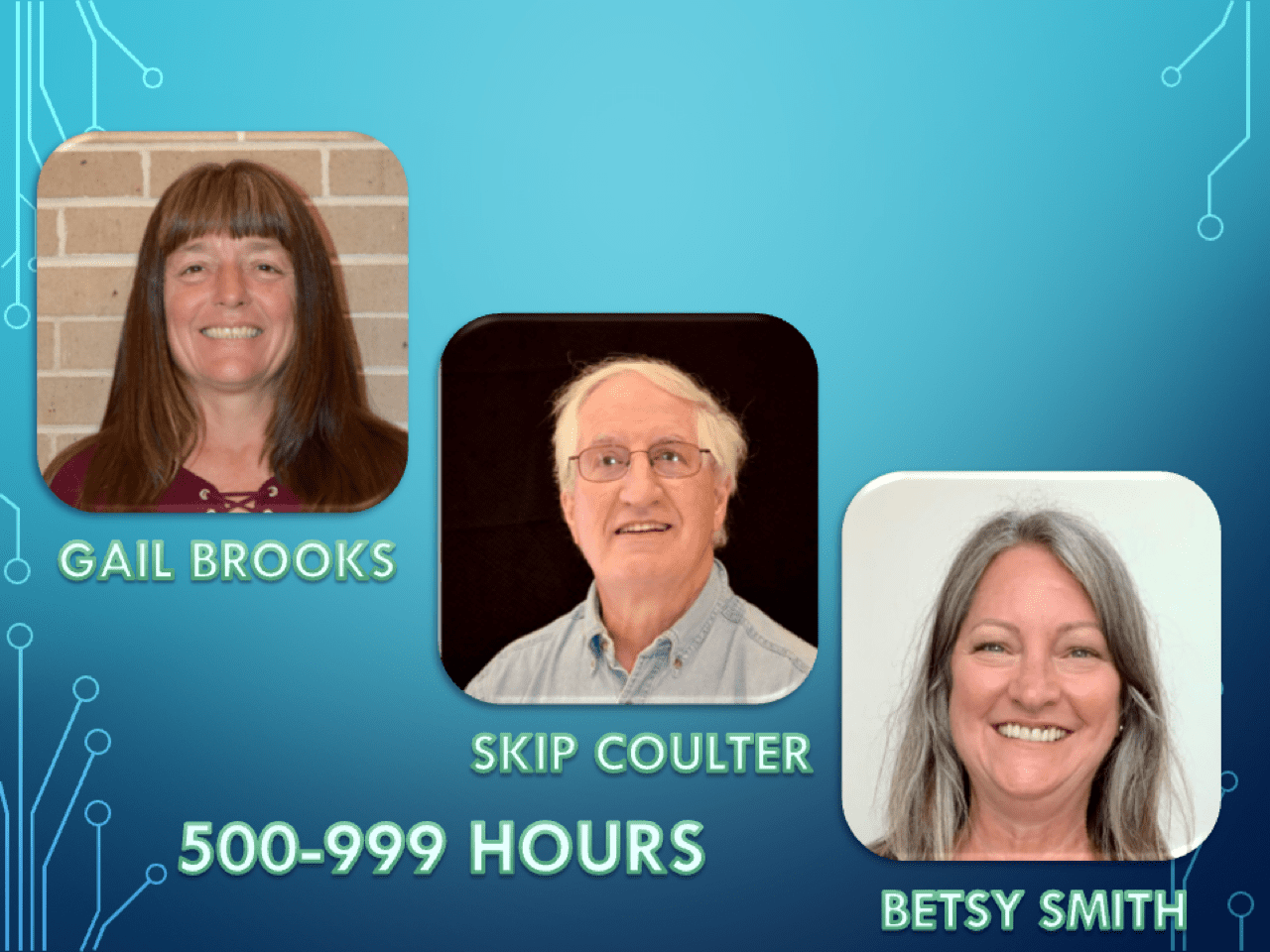 Platinum Badge (2000-3999 hrs): Lyn Webb (awarded at AMGA Conference)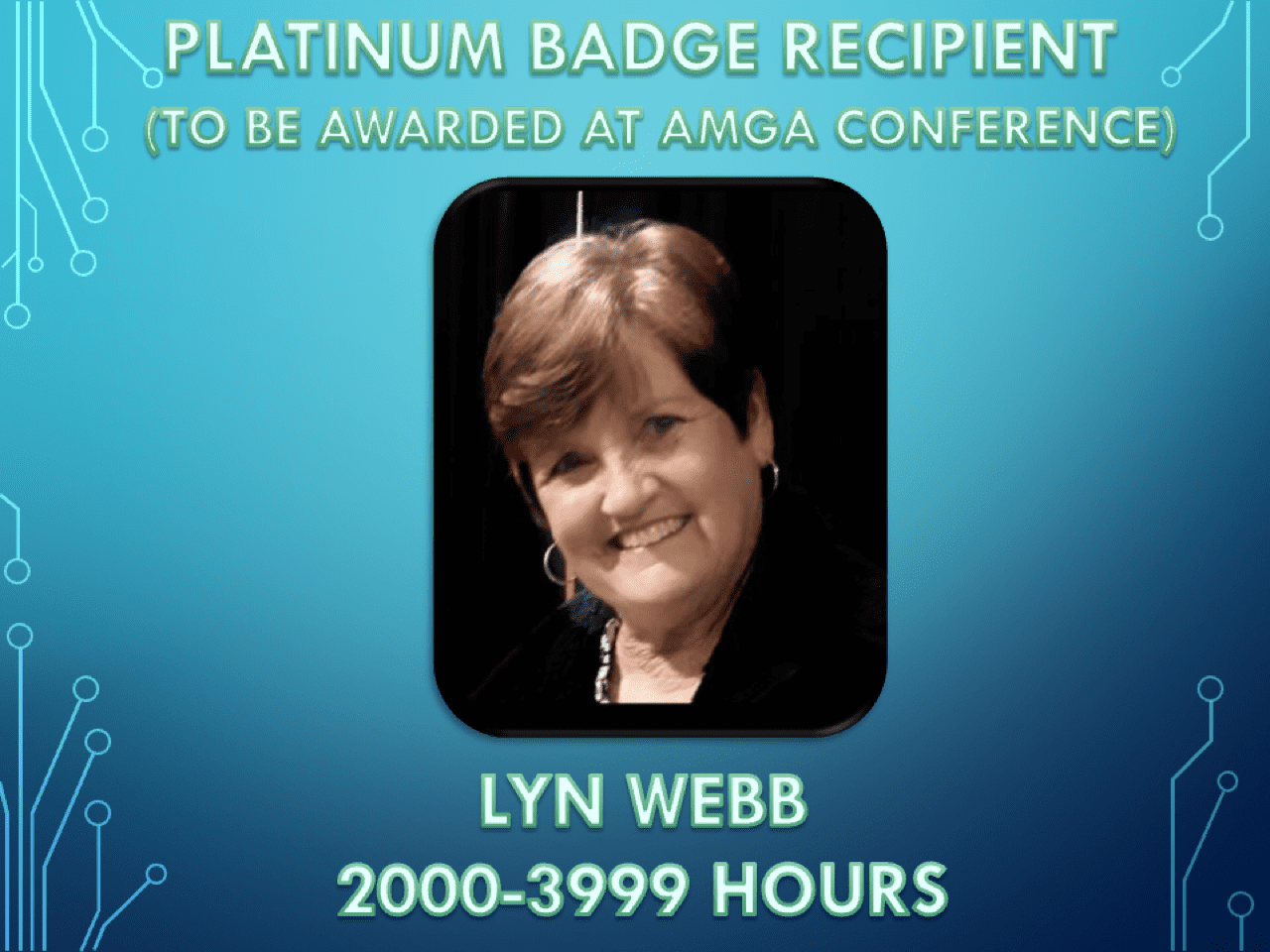 Emerald Star (6000-7999 hrs): Pat Farmer (awarded at AMGA Conference)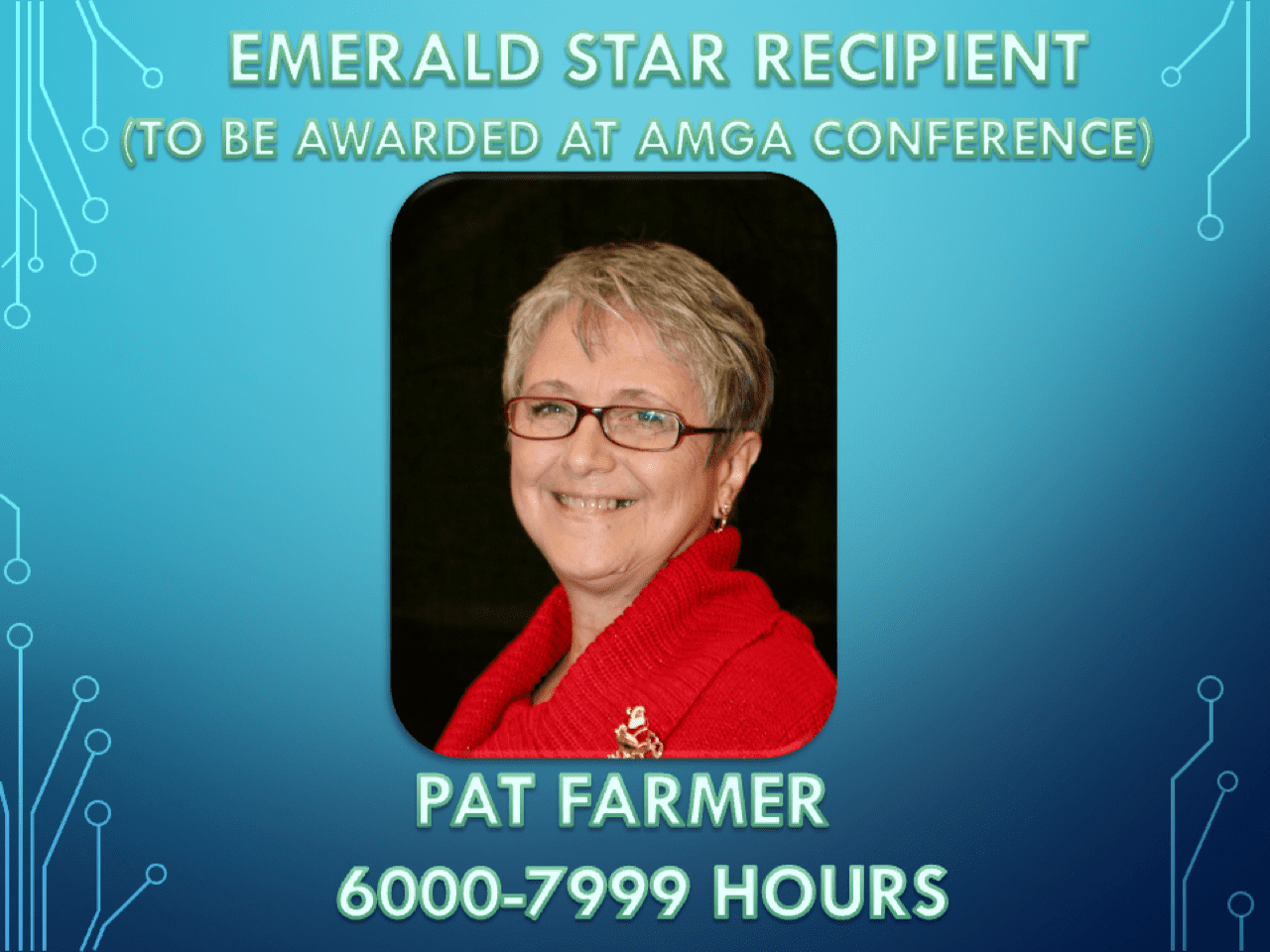 Project of the Year:
Clanton Recreation Center Landscape, Phase 1: Amy Baker, Amelia Bloomfield
And Chilton County Master Gardener of the Year is …Gail Brooks❗️.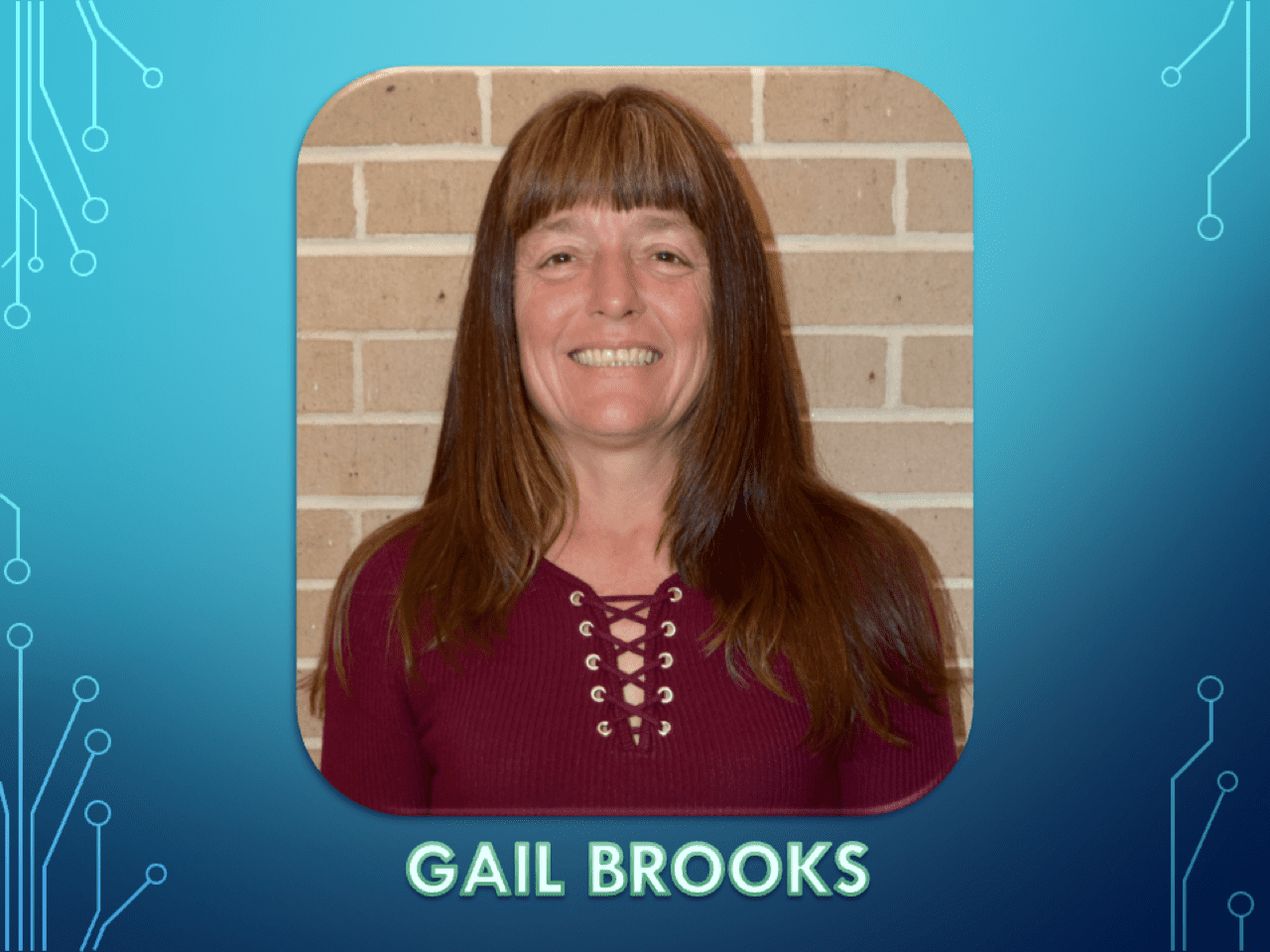 Congratulations to all recipients and a big thanks to those who submitted nominations.
Other business was: All upcoming projects and volunteer opportunities were discussed.
ATTENDANCE –
Members: 31
Interns: 2
Guests: 3
Speaker: 1
TOTAL: 37