When Strawberries are ripe and readily available there's nothing like Sure-Jell's very easy low sugar recipe for:
Strawberry Freezer Jam
You may also find the recipe in the Sure-Jell box.
It is the closest thing to fresh strawberries! Just thaw and enjoy on a hot biscuit or even on a bowl of ice cream!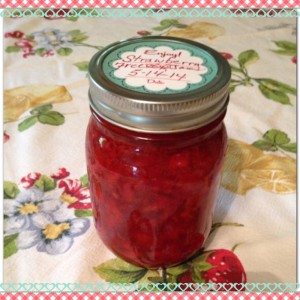 Picture provided by Audrey Giles